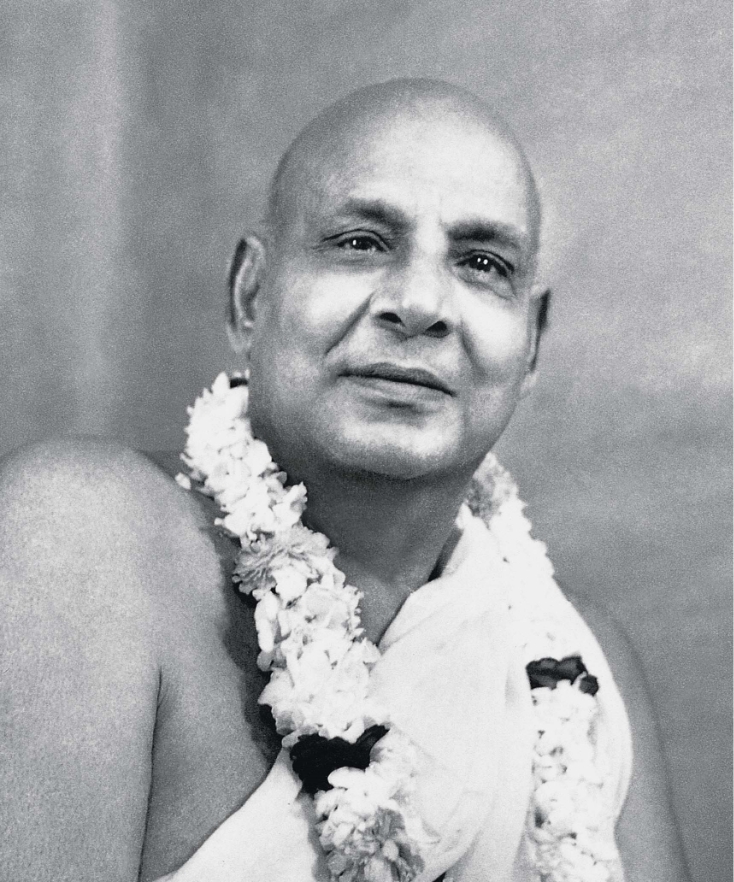 Swami Sivananda respected all religions, saints and sages. Every person - irrespective of his religion or country - was received by Swamiji with the same warmth and love. He advocated: "Mankind is one family. All beings are children of the one Divine. He believed that the fundamental principles of all religions are the same, and all saints teach us and lead us to the same Truth". 'Adapt, adjust and accommodate' was the motto which he practised to perfection in his thought, speech and action. He accepted all that was good from all sources and propounded the basic Truth of all religions in his philosophy, but jettisoned the redundant ceremonies and paraphernalia. He gives the quintessence of all religions in a very simple, apt and appealing manner.
There is only one religion - the religion of love, the religion of unity and oneness
What is the object of Seva or service? Why do you serve the poor and the needy and the suffering humanity at large? Why do you serve society and the country?
Yes, by doing service you purify your heart. Egoism, hatred, jealousy, the idea of superiority and all the kindred negative qualities will vanish. Humility, pure love, sympathy, tolerance and mercy will be developed. The sense of separateness will be annihilated. Selfishness will be eradicated. You will get a broad and liberal outlook on life. You will begin to feel oneness and unity. Eventually you will obtain knowledge of the Self. You will realise "One in all" and "all in One". You will feel unbounded joy.
What is society after all? It is nothing but a collection of units or individuals. The world is nothing but a manifestation of God. Service of humanity and the country is, in fact, nothing short of service of God. Service is worship. But one should serve with Bhava. Then alone one can have quick realisation and purification of the heart.