Uttarkashi has been hit by its worst disasters since 1991—first, the earthquake of 1991 and then landslides and flash floods in 2013. In 2013, heavy rains ahead of the expected monsoon dates dreadfully affected the mountain areas and the banks of the rivers Mandakini, Bhagirathi and Alaknanda, causing not just ecological damage but also destroying human lives, residential houses, roads, fields, animals, bridges and shops to such an extent that people are now referring to this place, usually known as Devbhoomi (land of God), as the land of disasters.
Sivanand Seva Samiti has been a regular support to the disaster-affected communities, providing the requisite immediate medical care, food supplies, tent accessories, seasonal clothes to survive, etc.
Financial aid is also provided for reconstruction of houses for the disaster-affected people. The Samiti also provides disaster support to animals in terms of medical aid. It provides food supplies to cattle in the disaster-affected areas.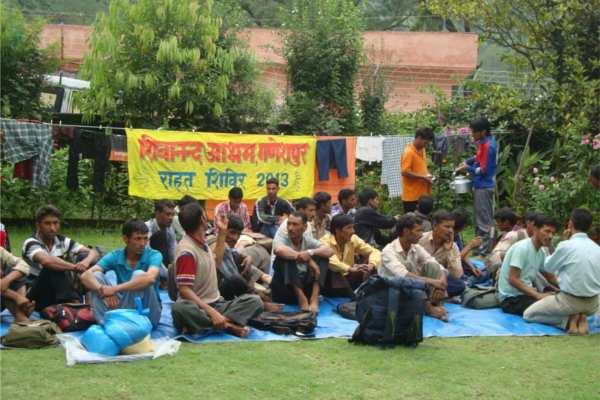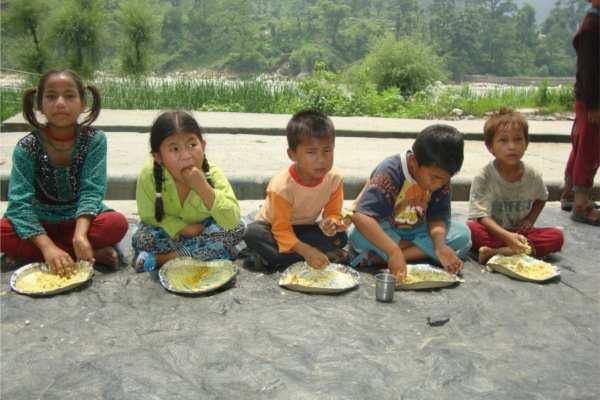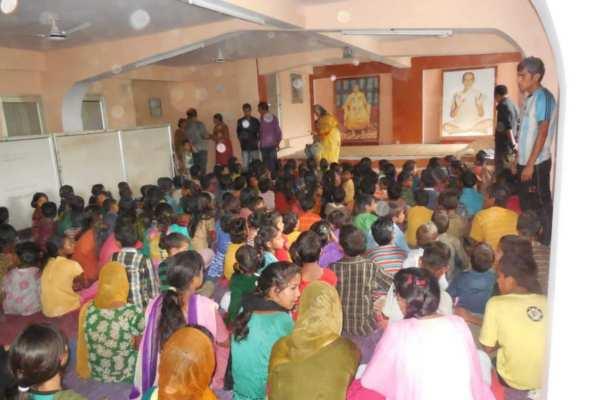 Training of people during Disaster
Foreseeing the regular calamities and the inability of Government mechanism , being more aggravating than comforting, Swami Chidanandaji was not happy with the dependency of the community on the National Disaster Relief Framework. Therefore, he wanted to build the will power of the local people to continue to strive and earn a living in these very mountains and strengthen them to be independent during tough times.
Thus, along with the Samiti, a new platform, Samarth, was created. Just as the name indicates, it is a platform to train and develop communities to be self-reliant, catering to their own needs in life. If the human capital present in the rural areas is properly nurtured and developed through relevant alternative education, it will prove to be a great investment.
One of the principal strategies of the project was to reinforce and make full use of the available resources to build information-handling capability. In this way, the community had solid, polyvalent information services providing a fundamental criterion.